Heritage International Awards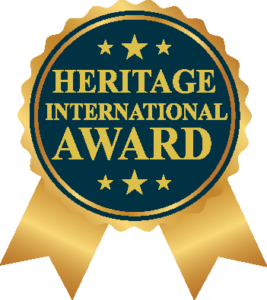 Heritage International Awards (HIA) aims to recognise outstanding SMEs and entrepreneurs, whereby upholding excellent brand management and extraordinary pragmatic entrepreneurship. Their perseverance and organization reflect a good model to others, and deserved to be awarded as well as recognized as distinguished person who contributed to the community in different areas.
The HIA allows entrepreneurs to get recognized from the society internationally, also serving as an effective method in branding strategy. All the more, awards could enhance the brand image and thus strengthen a professional corporate and consumers relationship. Brand enhancement also increase trustworthy status to customers as good branding is the most effective way to guarantee sustainable development of enterprises in the market.
From the business perspective, award-winners encourage other SMEs to learn fr their successful experience, through their sharing and role model, at the same time enhancing their global market challenges and gain advantages. The success role also motivates new budding entrepreneurs to become the next legendary superstars.
These awards strengthen the national economy with the contribution of small and medium enterprises with outstanding performances and provide companies a high degree of recognition.
HIA are open for SMEs annually, nominated candidates must meet the basic requirements or criteria to be awarded.