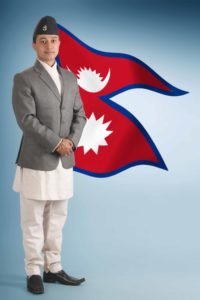 SANTOSH SAPKOTA, NEPAL
MR SANTOSH SAPKOTA currently holds the position of Chairman and Event Director for Eplanet Private Limited, the official organizer of Heritage Pageants. Mr Sapkota, a man with plans and the vision to execute them effectively, he raised the company from domestic pageantry to International level. Mr. Sapkota started his career as a camera person in Movie House in the year 1999 AD. In the very next two years of span of time, Mr. Santosh was able to run the Movie House on his ownership and expanded it as a complete professional production and event management House.All those years, Movie House spearheaded by Mr Sapkota was one of the leading production houses, providing complete audio visual pre and post production services. The company was overwhelmed with contracts of various major events and beauty contests. With his foresight, Mr. Sapkota finally prioritized Movie House focused majorly on organizing beauty pageants with innovative concept. In the year 2064BS, the premier event was launched being related to school-going girls aged 6 to 13 years of age, known as 'Little Miss Kathmandu' and in the same year another title 'Miss Teen Kathmandu' branded by a leading stationery product called Point Line, to mention here, on the following years both the events initiated by Movie House became a brand name and got established as one of the highly acclaimed pageants in the domestic scene of Nepal.
Movie House started a reality show based on singing and dancing competition which was telecasted on Nepal Television and NTV 2 called CHAMPS NEPAL. This was another major achievement for the company and Mr. Santosh himself. The successful journey moved on for Mr. Sapkota with the responsibility of managing the SILVER JUBILEE CELEBRATION of Nepal Television (NTV NITE 2066) which was the mega celebration by NTV.With his successful accomplishment of his responsibility Mr. Sapkota was repeatedly hired by NTV for managing and executing their annual events. By 2010 Mr. Santosh was able to establish Movie House as a leading event management & event organizing company of the nation.In the year 2011 Mr. Sapkota formed another company named as Eplanet Private Limited as the sister concern of Movie House. Thereafter, Mr. Sapkota was more engaged in organizing various pageants in different regional areas of Nepal.In the year 2016 Eplanet extended its branch to Singapore and successfully conducted first ever Miss Mermaid Singapore 2016 under franchise of Eplanet Singapore, the winner represented Singapore at Miss Mermaid International 2016 held at Egypt. Miss Mermaid Singapore made a huge buzz at Singapore was able to set the record at Singapore book of records for presenting maximum number of mermaids at a time on the same stageIn the year 2011, from the initiation of major events like Mrs. Nepal, Little Miss Nepal and international affiliated events like Miss Teen International, Miss International, Mr. Sapkota was able to establish Event Planet Inc. in New York, USA, joining hands with his counterparts residing in USA. It started a pageant based for the Nepalese women residing at USA and Miss Nepal USA 2011 was borned and so far the event is running successfully getting better and bigger in its preceding editions.In 15 years, we are proud to announce that Mr. Santosh Sapkota is now the country director for more than 40 numbers of International beauty pageants for Nepal, India and Singapore. He is the Chairman of International pageant called Pageants of Heritage and the recipient of various international awards He was honored with many international recognitions, which including ASEAN POLITICS AND BUSINESS TITANS AWARD 2015 (SINGAPORE), GOLDEN PHOENIX AWARD 2015 (MALAYSIA), MARS AWARD 2015 (MALAYSIA), ASIA HONESTY ENTREPRENEUR AWARD 2015 (MALAYSIA), ENO YOUTH AWARD 2015 (MALAYSIA). The grandest honour for him happened in the year 2016 16th April, a title conferred to Mr. Sapkota as Dato' Seri Paduka Santosh Sapkota by Maharaja of Kutai Mulawarman held in his kingdom, an ancient and historic kingdom in Indonesia, witnessed by thirty thousand mass of Indonesians in their National Stadium. This title honours him as a VVIP and assigned him with the designation as an Ambassador of Royal Kutai Mulawarman in Nepal. Mr. Sapkota was given a royal treat with VVIP escort to the Palace of the king where he was presented with the official Certificate of Ambassador of Royal Kutai Mulawarman in Nepal.In October 2016, Mr. Sapkota was honored as Ambassador of Peace for Nepal by World Organization of the Human rights Defenders – OMDDH, Brazil.
         Professional Status of Mr. Santosh Sapkota Affiliations:
Founder/Chairman – Eplanet Private Limited- Nepal
Chairman, Event Director- Heritage Pageants
Founder/Chairman – Movie House Pvt. Ltd – Nepal
Promoter Shareholder, Director – Event Planet INC. – USA
Founder/ Director – Eplanet Pte. Ltd – SINGAPORE
Founder/ Director – Event Planet Limited – MAURITIUS
Promoter Shareholder, Director – Sanjivani Hospital – Nepal
Founder/Chairman – We for All (Non Profitable Organization)
Founder/Treasurer – Sahayatri Saving and Credit Cooperative Ltd.
Founder/Director – Training and Research Cooperative Ltd.
Member – FNCCI (Federation of Nepalese Chamber of Commerce)
Member – Nepal Chamber of Commerce)
International Pageant Director
    SUSAN SANFURNI KOH, SINGAPORE

Ms Susan Sanfurni Koh A highly motivated and experienced entrepreneur. Had successfully owned and established F & B outlets, fashion and construction businesses in Singapore. She is constantly seeking for new challenges which will utilize her meticulous attention to detail, friendly and professional manner. Despite the few odd experiences on her journey to success, she never believed being a woman has held her back or altered her chance of success. Being a successful businesswoman really comes down to personality. She has always been fiercely independent, confident and determined to succeed. "Success breeds confidence." Self-belief is probably the single most important trait possessed by her, working with her and you will discover how much she truly believes in herself. "If you don't believe you can succeed, then you won't get very far, you have to really want something if you're going to succeed. And you should never settle for second best. Always strive to push forward. Always aim for the top. What's stopping you?". The creative and beauty industries are always changing; thus, she is constantly seeking the needs to keep up and innovate. She knows this and will work hard to learn and improve all the time. She read books, go to workshops and be willing to learn from others. She will always remain humble and never be afraid to admit she doesn't know everything and will always strive to boost her skills. She leads a purposeful and passionate lifestyle; she believes that everyone is destined for great and good things. She contributes to the society and believe that what she is doing is making a difference. Striving to be the best she can be. When she participates in a charity, she doesn't just donate. She involved and spend time with those who need it most. She is persistent and never give up. Hard work is the secret to her success and internal motivation is the key, because if you're not pushing yourself, who will? Nevertheless, Susan is assertive and fearless, speaks with authority and purpose. Adopt a confident manner, deal with any criticism rationally and be calm, cool and considered.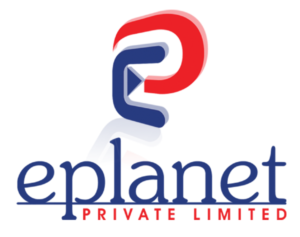 EPLANET

Eplanet Private Limited is a one stop solution to plan memorable event moments globally. We provide our clients with our customised integrated in-house service portfolio that caters to all kinds of events. We manage events that bring people together for a common purpose, ensuring you that this purpose is achieved seamlessly. Eplanet has been in the pageantry scenario since it was established in 1999; it has successfully organized and managed several pageants at local, regional and national level, achieved diversified events like musical and cultural events, award functions, expos, conventions and corporate events. The organization is spearheaded by Mr Santosh Sapkota, he foresighted the demand for beauty awareness among the women, and he first initiated beauty pageants such as Little Miss Nepal, Miss Teen Nepal, Miss International Nepal and Mrs. Nepal. Eplanet expanded its boundaries and is able to achieve much success in co-organising numerous international events. Eplanet's delegates were travelling worldwide to participate in international competitions; they were able to bring glories to the nation. Eplanet is the co-organizer of Miss Nepal USA pageant since its inception in the year 2011.
Besides achieving the success at international pageant level through its representatives, Eplanet Pte Ltd, represented by Mr. Santosh Sapkota was felicitated by Asia Pacific Prestigious Business Brand 2015 at Singapore Orchid Country Club on 5th of January 2015. Whereas Mr Santosh Sapkota was acknowledged by An Inspiring Politics and Business Award.In the year 2014, Eplanet moved one step ahead to set a new dimension in the field of beauty pageants, it staged its first International Beauty Pageant in Nepal with its brand name 'Miss Heritage International 2014'. The objective to promote Nepal and it's richness in art, culture, tourism and heritage at global level, with the slogan,' Buddha and Mount Everest are the identity of we Nepali', eventually, heritage, culture, tourism promotion and conservation become our motto. Miss Heritage international event was been hosted with the aim of promoting tangible and intangible heritage while conserving the world heritage sites as been listed by UNESCO. In the year 2016 Eplanet extended its branch to Singapore and successfully conducted first ever Miss Mermaid Singapore 2016 under franchise of Eplanet Singapore, the winner represented Singapore at Miss Mermaid International 2016 held at Egypt. Miss Mermaid Singapore made a huge buzz at Singapore was able to set the record at Singapore book of records for presenting maximum number of mermaids at a time on the same stage